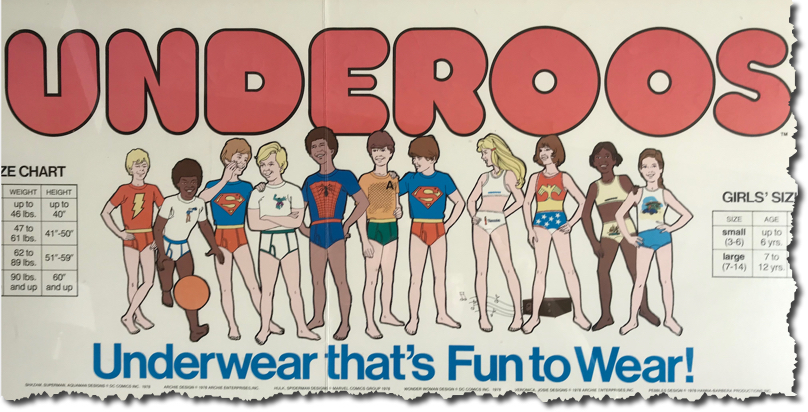 — 1978 poster
L D Weiss, Inc.
Product Development
If you're the right age, you or your kids might have worn Spiderman or Wonder Woman UNDEROOS while eating Cocoa Pebbles and Fruity Pebbles Cereal. UNDEROOS was Larry's first entrepreneurial new product after creating The Flintstones' Cocoa Pebbles and Fruity Pebbles at Post Cereals.
At Citibank he guided development of consumer banking products and services around the world, including the first customer-friendly ATMs and online financial products. Larry's team also designed the US Postal Service's 24-hour Automated Postal Centers, touch-screen counter clerk systems and USPS.com website applications.
Larry consults and provides research services in product development and innovation. Clients include CVS Pharmacy, Kraft/General Foods, Citibank, Chase, Aetna Insurance, Priceline.com, the US Postal Service, Riviana Foods, Pitney Bowes, FreshDirect, Lincoln Center, Jenny Craig, Simon & Schuster and Marriott Hotels and Resorts International.
Larry founded and manages Linescale®, a unique research platform helpful in product development and product management. He has degrees in Philosophy and Psychology and Experimental Psychology and several U.S. Patents.
Enjoy the journey...!